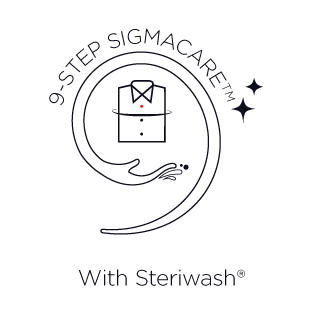 A UNIQUE APPROACH TO
FABRIC CARE
Unique Barcode Tags

Every garment is given a unique Barcode tag to manage and track its unique requirement.

Specialised Segregation

Garments are segregated according to fabric, colour and specific wash care instructions.

Wash Care Instructions

For us wash care instructions are more of a mandate than mere instructions.

Hygienic Processing

Sanitized and sterilized with Steriwash. Hygiene takes on a whole different level at Fabricspa.

Fabric-friendly Steam Press And Detergents

Bid goodbye to hot irons and ordinary laundry chemicals that do more harm than good. We strictly use organic detergents and fabric-friendly steam press.

Intricate Alteration

Our in-house experts are adept at stitching, darning and other intricate alterations.

Special Requests

Dyeing, bleaching/whitening and other special requests are always welcome.

3-Stage Quality Check

Not one, not two but three step quality check to ensure your clothes come back as good as new.

Professional Packaging

Premium packaging to ensure that your clothes stay safe even when stored in your wardrobe.